Pattern:

A composition of flowers in shades of gray



The pattern was based on hand-painted flowers. The colors of white, gray and black will prove useful in many applications, both on clothes and interior decorations.
It will be suited among other things, in the interiors of minimalist style.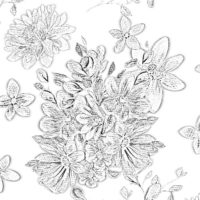 Application:
Decorative material: curtains, pillow cases, interior decoration.
Materials on which the pattern can be printed:



KRETON, 100% cotton
SINGLE JERSEY, cotton 92%, lycra 8%
LINER DRESS, 90% cotton, 10% polyester
SATIN, 100% cotton
WOAL, 100% cotton
GABARDIN, cotton 100%
CANVAS a'la LEN, 100% cotton
You do not need to order the entire subway material, you can order, for example, the same sample 20 cm x 20 cm.
Order the material
with this pattern
or learn more details